 Prospective
Students
Summer checklist, make a payment, course information, items to bring, and more. Admitted
Students
Summer checklist, make a payment, course information, items to bring, and more. High Schools & Community Partners
Become a partner, marketing materials, support your student, and more.
Session 1
June 23, 2024
-
June 29, 2024
Session 2
June 30, 2024
-
July 6, 2024
Session 3
July 7, 2024
-
July 13, 2024
Credit Session
June 17 - June 29
Session 4
July 14, 2024
-
July 20, 2024
Session 5
July 21, 2024
-
July 27, 2024
Explore. Create. Pursue.
UConn Pre-College Summer (PCS) is a comprehensive and immersive summer experience designed for high school students seeking to gain college-level academic experience, live on a college campus, and prepare for the next steps in their academic journey. Offering a wide-range of courses taught by distinguished faculty members and industry professionals, UConn PCS enables students to explore various academic subjects and in some cases, to earn college credits that may be transferable to future institutions. Courses are offered in a variety of fields, including STEM, humanities, social sciences, and the arts. Throughout the program, high school students have the opportunity to attend workshops, seminars, and guest speaker events focused on leadership, time management, study skills, and college readiness.
In addition to academics, students experience college life firsthand by living on campus and participating in various extracurricular activities. With access to UConn's state-of-the-art facilities, including libraries, residence halls, dining halls, and more, students live the life of a college student within a 1 to 5-week on-campus experience.
UConn PCS is open to high school students from all over the country and world, creating a diverse and inclusive community of learners. Whether you are interested in exploring new academic subjects, preparing for college, or meeting like-minded peers, UConn's Pre-College Summer program is the perfect opportunity to challenge yourself and discover your passions.
#SummerAtUConn
Ease the Transition and Find Your Interest
Gain an understanding of college academics by connecting with outstanding faculty members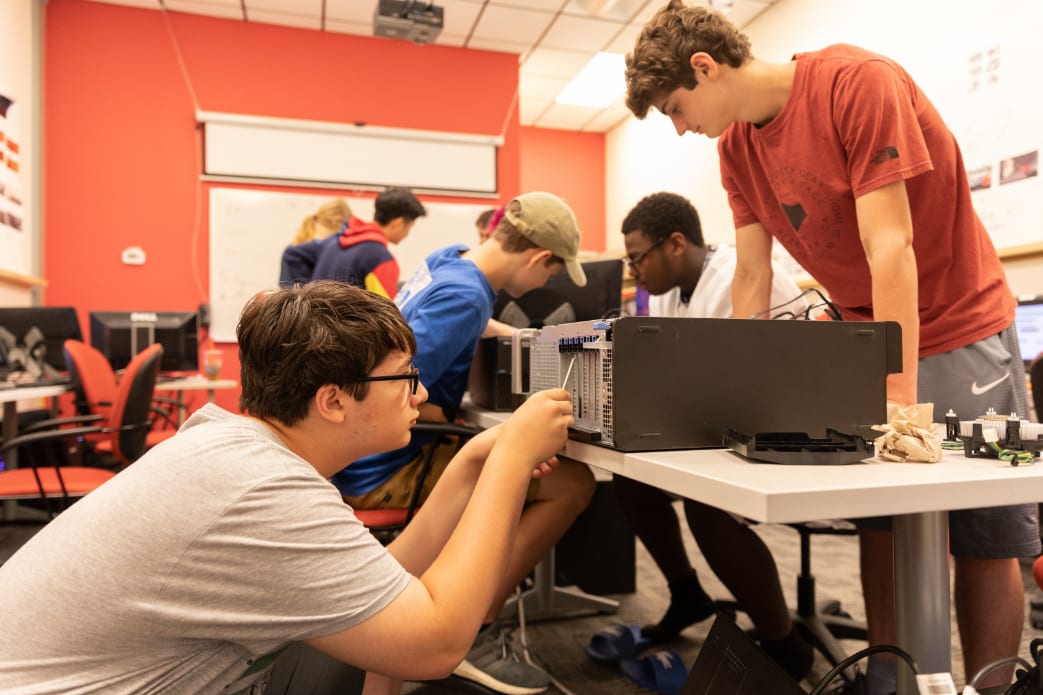 Explore Summer 2024 Courses
Want to Learn More?
Join our mailing list to stay in the loop, get the latest announcements, learn about our courses, and more.
Loading...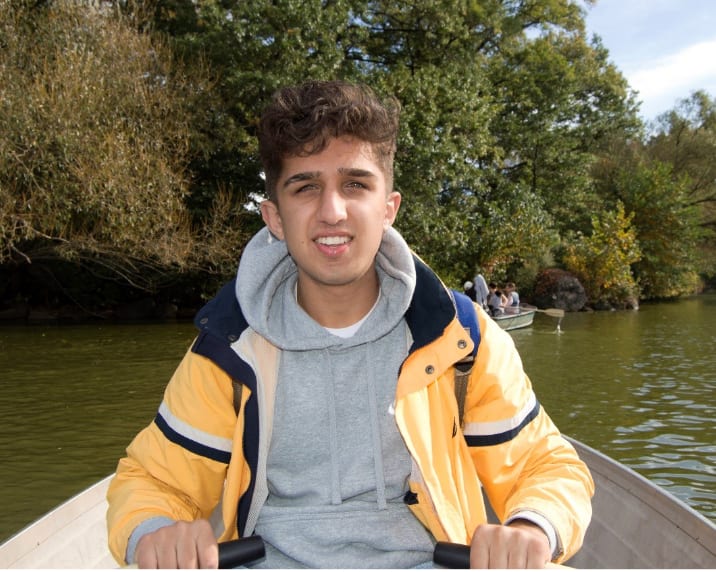 "UConn's Pre-College Summer program gave me the confidence I needed going into my junior year and in that one week, I can proudly say that I found myself."
– Atteb R.