Virtually immerse yourself in the marine world and explore your passions for veterinary science, animal care, animal training and research
This virtual course will be hosted from Mystic Aquarium in Mystic, CT where students will have the opportunity to immerse themselves in the marine world and explore their passions for veterinary science, animal care, animal training and research. Throughout the course students will be interacting with aquarium research scientists, veterinarians, animal trainers and animal rescue professionals to understand the science behind their work. Virtual delivery provides the opportunity for students to view exhibits and behind the scenes areas not typically available, to participate in feeding and training sessions as well as animal exams.
Throughout this course students will participate in labs, tours and activities that will increase their scientific literacy in genetics, hematology, microbiology, pathology and anatomy. Students will learn about careers and education/career pathways directly from working professionals to understand if animal health and veterinary science is a desirable education and career path.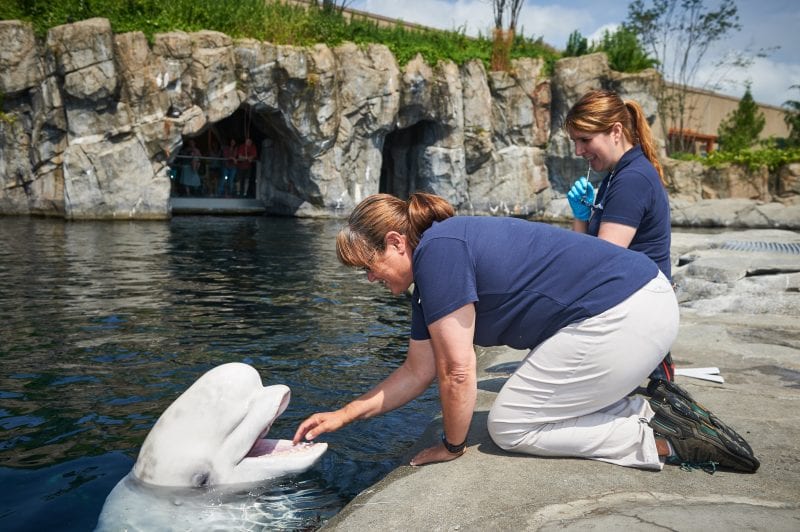 Sessions Offered
2022 Details Coming Soon
This class is meant to be immersive and students will experience:
Learn about the wide variety of careers in animal health and veterinary science, from professionals in all stages of their careers.
Participate in lab programs focused on hematology, microbiology, anatomy and pathology and learn how each is utilized to analyze an animal's health.
Observe feeding and training sessions with beluga whales, penguins and sea lions and have the opportunity to learn from and ask questions of their animal care teams.
Virtually visit behind the scenes areas to view the animal care, research and veterinary staff at work. This will include a visit to the animal rescue clinic to understand the veterinary care of both animals at the aquarium temporarily for rehabilitation as well as animals permanently in our care.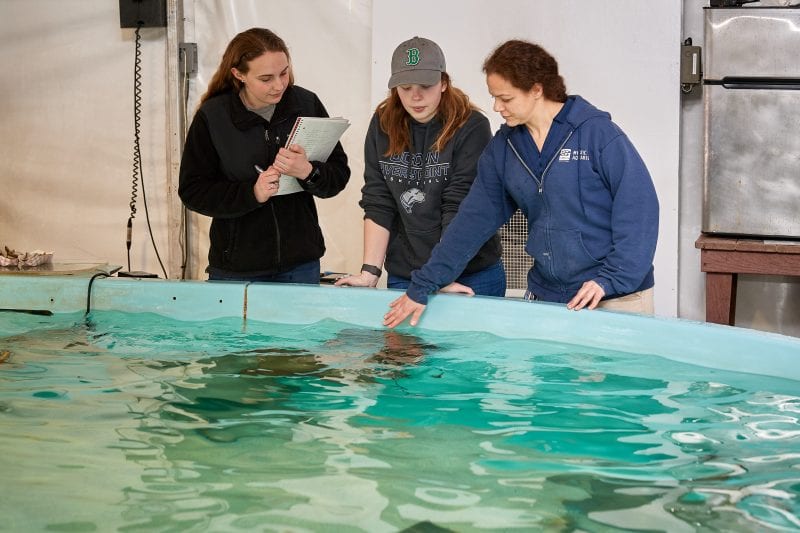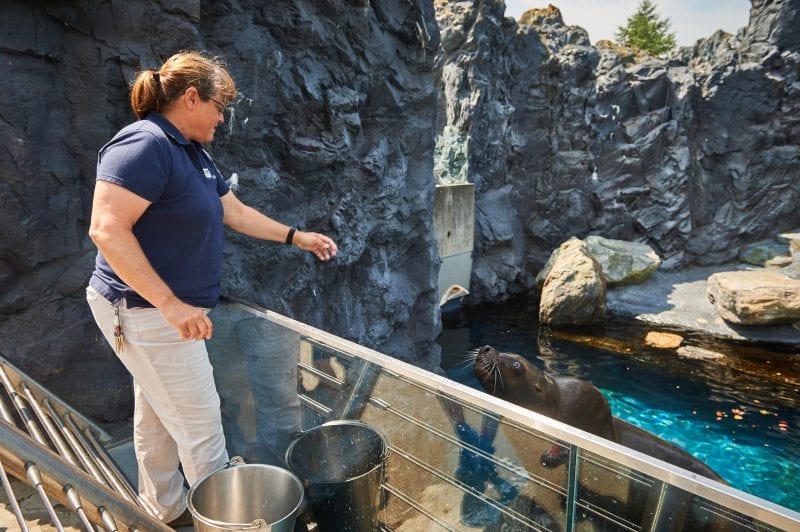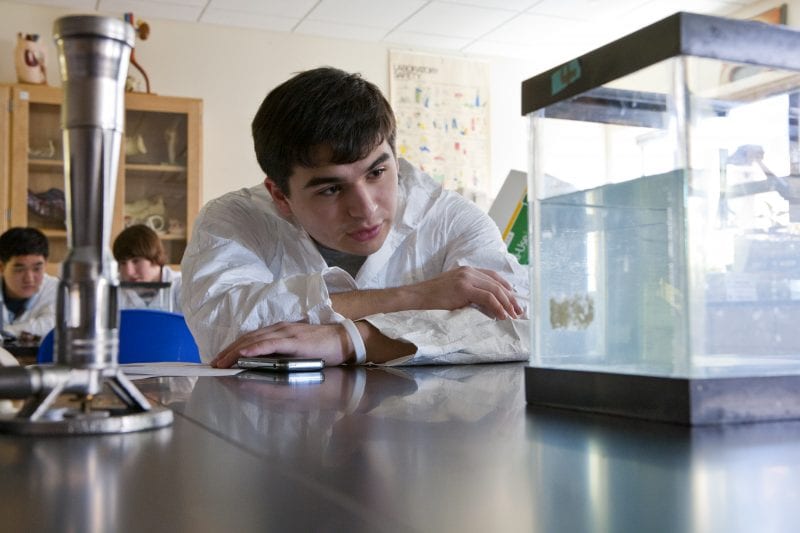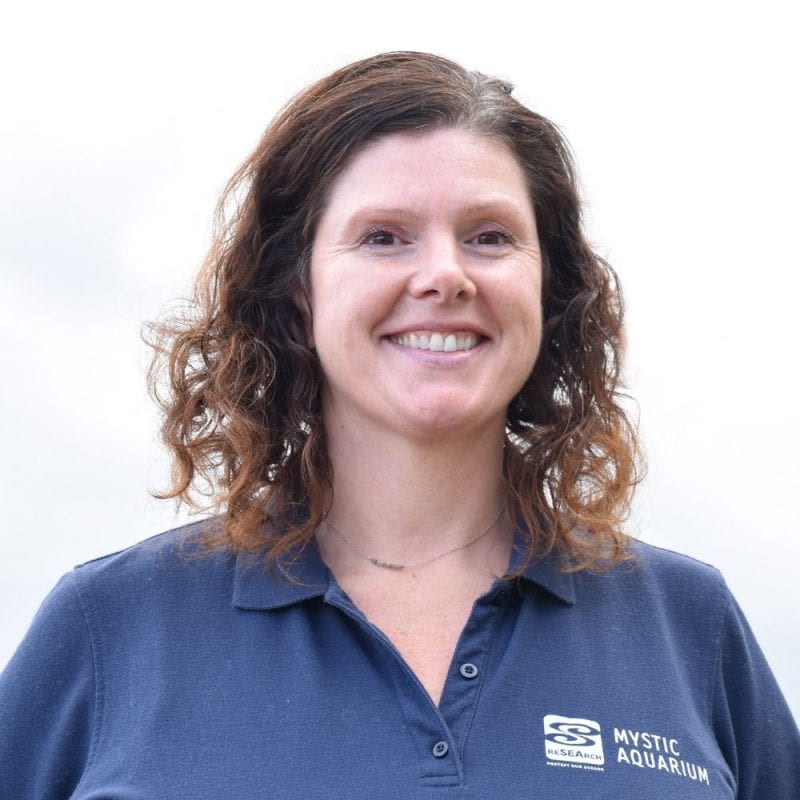 Maureen Driscoll, Ph.D., Assistant Professor in Residence of Marine Sciences
Dr. Driscoll is a research scientist at Mystic Aquarium where she has worked for the last 5 years conducting research to assess the health of marine animals.  Her two primary areas of focus are 1) developing methods to measure hormones and other biomarkers in alternative matrices such as feces, saliva, respiratory blow, and feathers; and 2) documenting the microbiomes of marine animals to see how bacterial communities contribute to their overall health.  Her projects have focused on beluga whales, African penguins, seals, walruses, and amphibians.  Dr. Driscoll received her B.S. in Biology from Salem State University, Salem MA and was awarded a Ph.D. in Cell and Molecular Biology with a concentration in Microbiology from the University of Rhode Island.  She is also an Assistant-Professor-in-Residence at UConn, where she lectures for several Marine Biology courses.  This is her third summer teaching the Pre-vet course.
---
Shelagh Smith, Senior Conservation Educator
Shelagh Smith is an educator at Mystic Aquarium, focusing on higher education classes, and just started her fifth year with the aquarium. She is a UConn graduate, with a B.S. in General Biology, and received her M.S. from the University of Cincinnati where she researched the evolution of reverse sexual size dimorphism in baleen whales. Shelagh also was an Assistant Curator at the Cornell Lab of Ornithology's Macaulay Library, working on a special marine sound archive funded by the Office of Naval Research.