Develop a working knowledge of the drug discovery process
Prerequisites: High School Chemistry with a grade of C or higher
This course will provide students with an overview of the entire drug development process. We will start with how pharmaceutical companies determine what disease they want to target and work our way through the entire discovery process over the one-week course, ending with post-approval monitoring by the FDA. Along the way, we will answer a variety of specific topics including the following: what is a lead compound, what are drug-drug and drug-food interactions, and how do clinical trials work. Much of our discussion on these topics will revolve around the development of currently used drugs such as Lipitor (high cholesterol), Januvia (type II diabetes), and Harvoni (hepatitis C).
By the end of their week in this course, students will be able to describe the general steps taken by a pharmaceutical company to produce a drug. Students will also gain hands on experience in both chemistry and biochemistry-based science experiments. Finally, students will be introduced to several career options associated with drug discovery, research, and pharmacy.
Sessions Offered
Session 4: July 14 - July 20

Format
Residential, Non-Credit
This class is meant to be immersive and students will experience:
Students will learn key steps of the drug discovery process.
Students will learn about the interdisciplinary nature of drug research.
Students will perform several chemistry-based experiments in the lab.
Students will perform an experiment to test the anti-bacterial properties of several compounds.
Students will tour several research labs at UConn.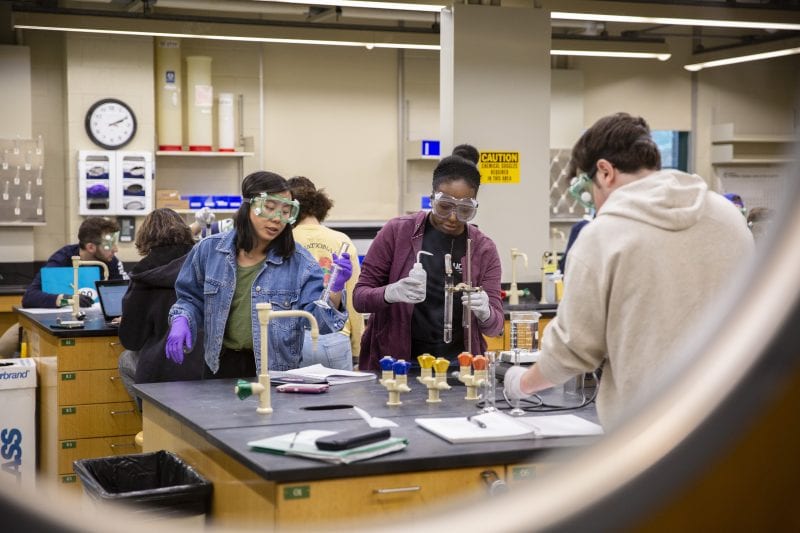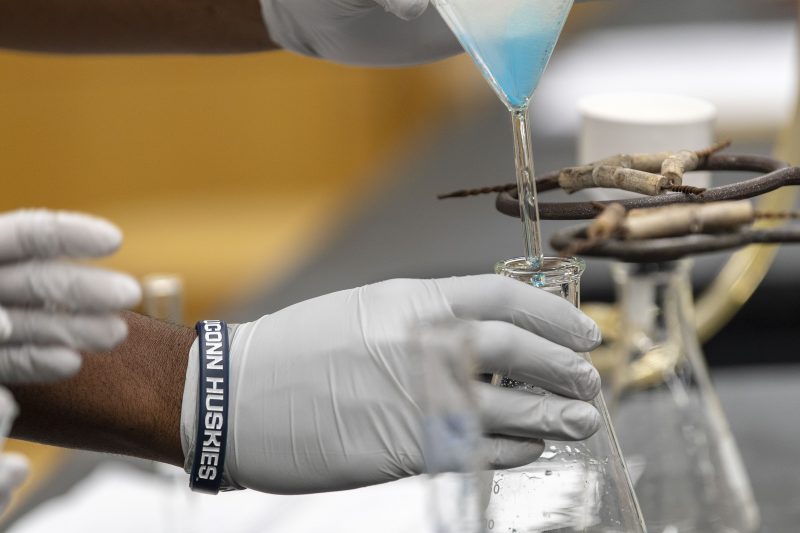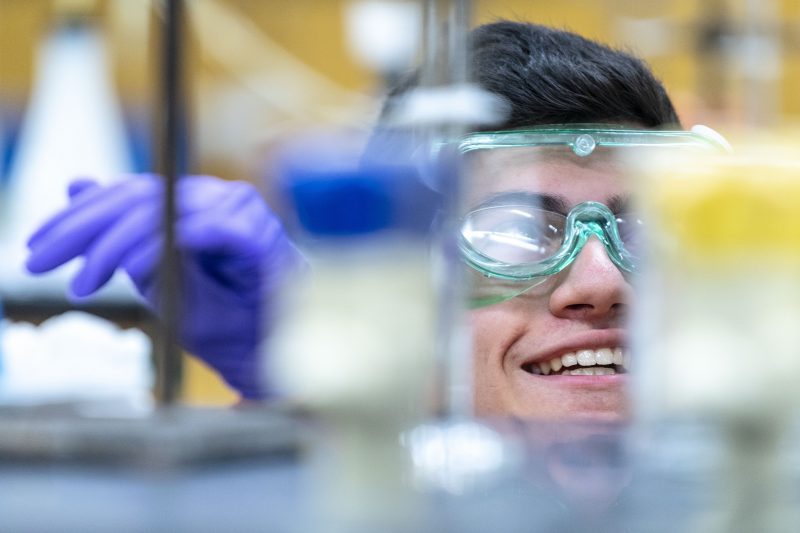 7am – 9am: Breakfast
9am – 12pm: Class
12pm – 1:30: Lunch
1:30pm – 4pm: Class or Workshop
2:40pm – 4:45pm: Closing Ceremony on Friday
5pm – 7pm: Dinner
7pm – 9pm: Social Programming
10:30pm: Room Checks
Dr. Kyle Hadden is Professor of Medicinal Chemistry and the Director of Research and Graduate Programs in the School of Pharmacy at UConn. He received his BS in Chemistry from Wofford College in 2000 and his PhD in Medicinal Chemistry from the Medical University of South Carolina in 2004. Dr. Hadden started his independent career at the University of Connecticut in 2009. Throughout his career, Dr. Hadden's primary research interests have been the early stage development of small molecules as anti-cancer chemotherapeutics and several projects in this area are ongoing in the Hadden lab.
As the Director of Research and Graduate Programs, Professor Hadden plays a primary role in the recruitment and progression of graduate students. He also works directly with other faculty in the Department and School to enhance individual and collaborative research efforts. Professor Hadden teaches in both the pharmacy and graduate curriculum at UConn and has mentored a wide-range of students and postdoctoral fellows in his research lab.