Animal Science Equine Management and Horse Behavior and Training
Introduction to Horsemanship and the use of horses for riding and competition. You will gain insight into the equine industry and the team of professionals it takes to prepare a horse for competition. Areas of focus in this course will help you to select a horse for athleticism and conformation to use as a riding or competition horse. You will be able to identify horse breed, color, conformation and its suitability and soundness for riding. Topics to be included are anatomy, physiology, behavior, training, sports therapy and care. Subjects will be introduced to students through lecture, hands-on activities, and demonstrations. This course will give students experiences that they can use to build a career in the equine industry as a veterinarian, farrier, nutritionist, manager or trainer.
Upon completion of this course students will be able to evaluate a riding horse based on athleticism and conformation. Identify basic horse breeds, color, conformation and suitability for disciplines. Evaluate horse gaits for soundness and athleticism. Gain insight into career paths in the equine industry and practical skills in horse management and behavior. Understand horse behavior and psychology as it relates to training. Students will learn practical skills and knowledge to prepare them for horse facility management and ownership.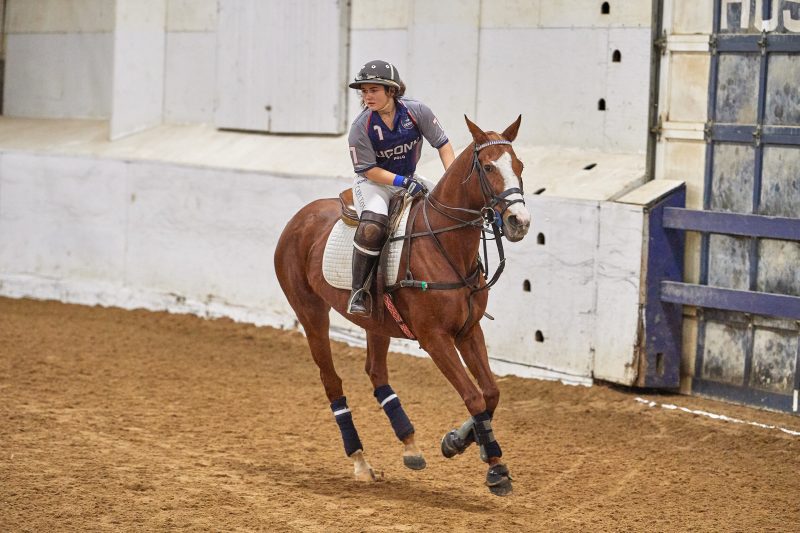 Sessions Offered
Session 2: June 30 - July 6
Format
Residential, Non-Credit
This class is meant to be immersive and students will experience:
Students will be engaged in hands on learning activities like grooming, bandaging, lunging, ground work, TPR, body condition scoring, tack fit, and riding.
Industry professionals demonstrating and presenting in class.
We will learn about the 6 key points of horse care turnout management, digestion and feeding, farrier care, vaccination, worming, and dental floating.
Insight into horse training for riding or competition with a strong emphasis on the Dressage Training Scale and Natural Horsemanship.
Evaluation of conformation and gaits of horses in comparison by judging show class.
Evaluating soundness of the horse by the use of a pre-purchase exam.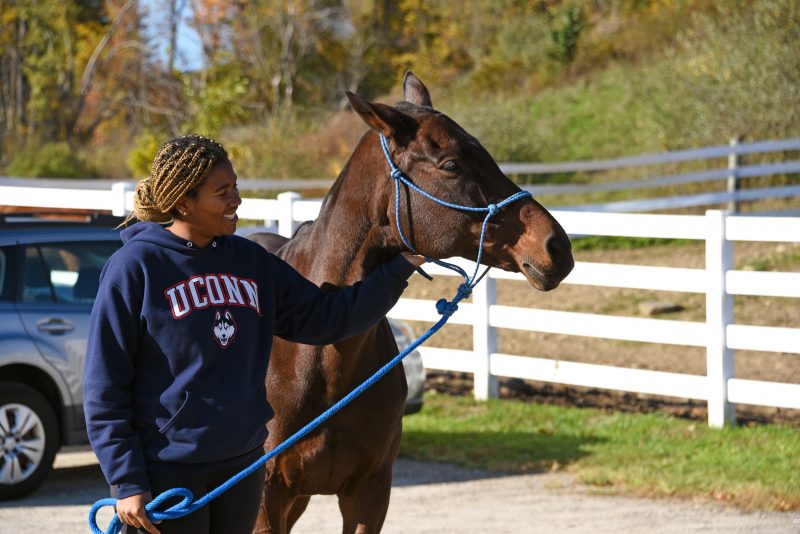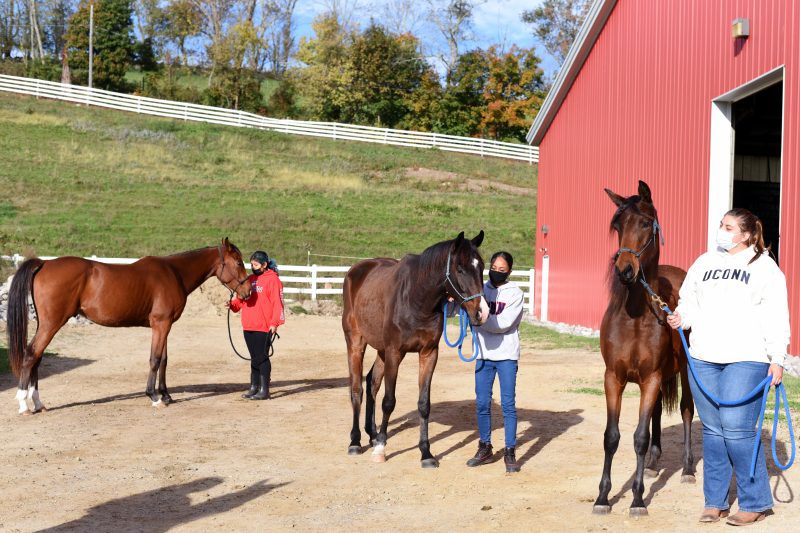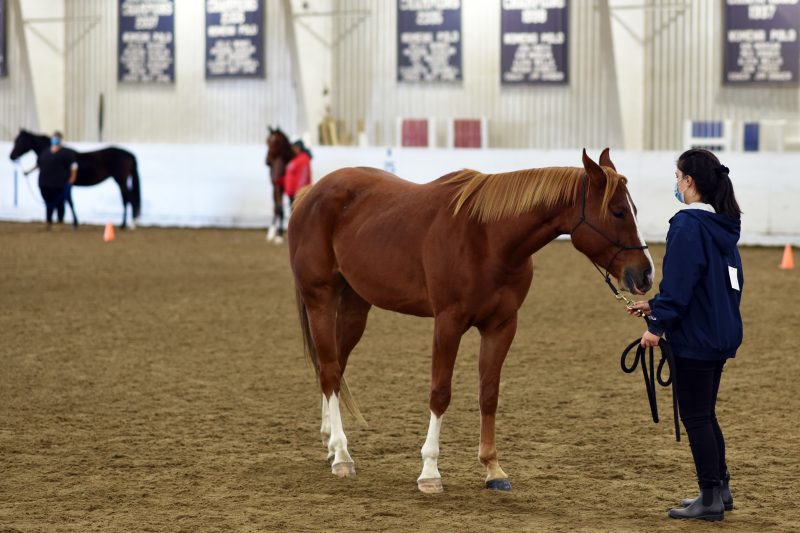 7am – 9am: Breakfast
9am – 12pm: Class
12pm – 1:30: Lunch
1:30pm – 4pm: Class or Workshop
2:40pm – 4:45pm: Closing Ceremony on Friday
5pm – 7pm: Dinner
7pm – 9pm: Social Programming
10:30pm: Room Checks
Melissa Tindall - UConn Dressage Team Coach
Melissa Tindall has been riding horses for 40 years and earned her USDF Bronze medal on her self-trained mare. She is the coach of the UConn Dressage team, has managed and been head trainer for several young horse training and sales barns in the past but her true passion is teaching. She was an apprentice with FEI rider and USDF Instructor faculty member Melanie Tenney at the BHS approved Woodcock Hill in West Willington, Connecticut where she went through the British Horse Society Instructor training program. Melissa began her riding career in hunter jumper and eventing but has focused on dressage for the last 25 years. She focuses on positive teaching and training methods utilizing in-hand work, in addition to mounted work, to encourage connection and understanding of both students and horses. She is currently competing at 4th level in dressage and schooling Prix St. George with the goal of earning her USDF Silver medal. She has ridden in clinics, lessons and demonstrations with many national and international instructors including Jan Ebeling (US Dressage Olympian), Eric Horgan (Irish Eventing Olympian), David Marcus (Canadian Eventing Olympian) and many more. These influences and her interest in the biomechanics of riding have helped shape how she teaches and trains today.