Learn how scientists are studying the effect a changing climate has on marine life
The course is designed to provide an overview of the interaction between marine life and ocean processes. When we study living things in the ocean and how they interact with their environment we actually study marine ecology. We will use Long Island Sound as our outdoor laboratory to study coastal marine ecology and learn the tools marine biologists and oceanographers use to understand the impact of climate change and human activity on marine life. Marine scientists use the data and results from research of ocean processes such as ocean temperatures, currents, chemistry, geology and as well as biology to plan and carry out conservation measures to protect marine life.
Our goals for you once you have completed this program are:
1) That you leave the program with a better understanding of how scientists discover and explain the workings of the natural world
2) How oceanography helps us to appreciate and manage our planet
3) Marine Biology includes life from the microscopic algae to largest of whales and their survival depends upon our stewardship of the oceans.
This will be accomplished by touching on specific principles of marine biology and marine science in general, applying some mathematical analysis, and hypothesis testing and applying reasoning that will converge all our topics to not only develop a better appreciation of the marine environment.
Elements of marine chemistry and marine physics are explored using instrumentation.  You will collect data from field measurements and chemical analysis and record qualitative observations. Homework will be comprised of generating graphs and contemplating questions we plan to discuss during the next class.  The discussions about the data and observations will generate a final group "report" on Baker's Cove as a snapshot of the health of Eastern Long Island Sound.
Prerequisite: Students must have completed two years of high school science and math through Algebra I to take this course.  High School transcripts will be evaluated to confirm this requirement has been met.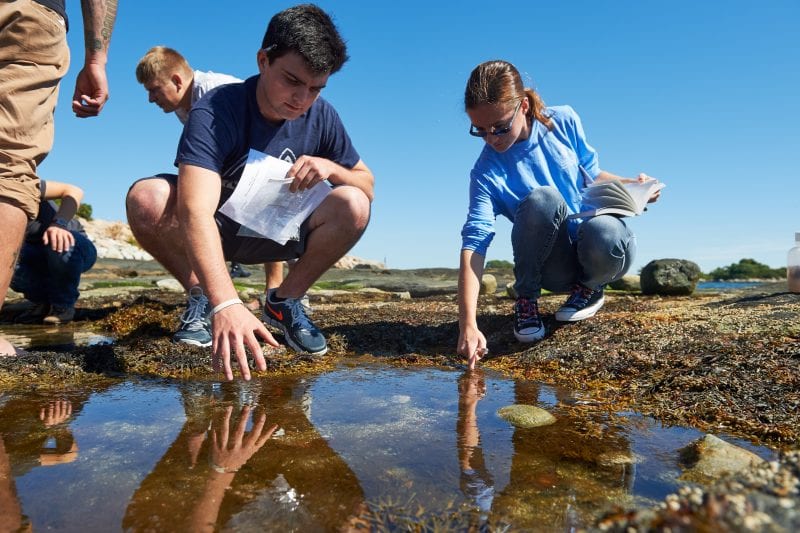 Sessions Offered
Session 1: July 10 - July 16
Format
On Campus, In Person
This class is meant to be immersive and students will experience:
Measure and interpret coastal ocean properties in the laboratory and using instruments on the water: salinity, oxygen, temperature and nutrients
Determine how these properties affect marine life composition
You will observe and explore several different types of coastal marine habitats
Marine biology hands-on topics: the algae and seaweeds, invasive species, invertebrate ecology, fish seining, dissections of preserved animals
Apply some mathematical analysis, hypothesis testing and reasoning that will converge all our topics to develop a better appreciation of the marine environment.
Learn the types of conservation methods and restoration efforts that are taking place globally and locally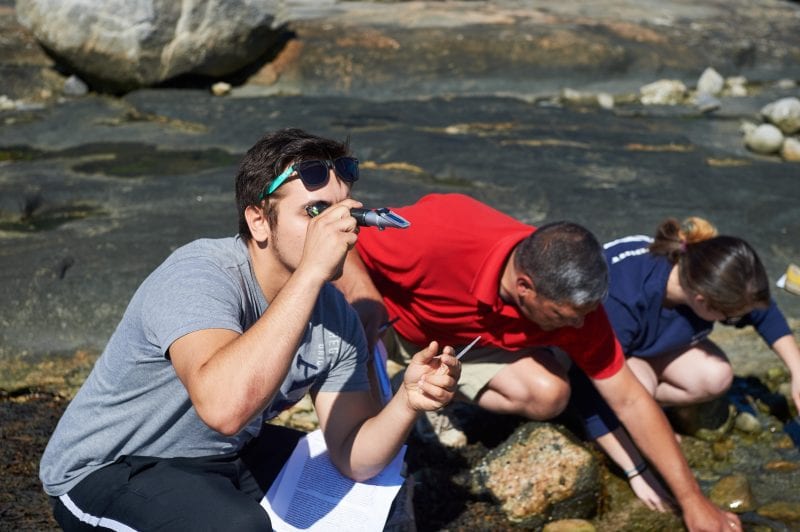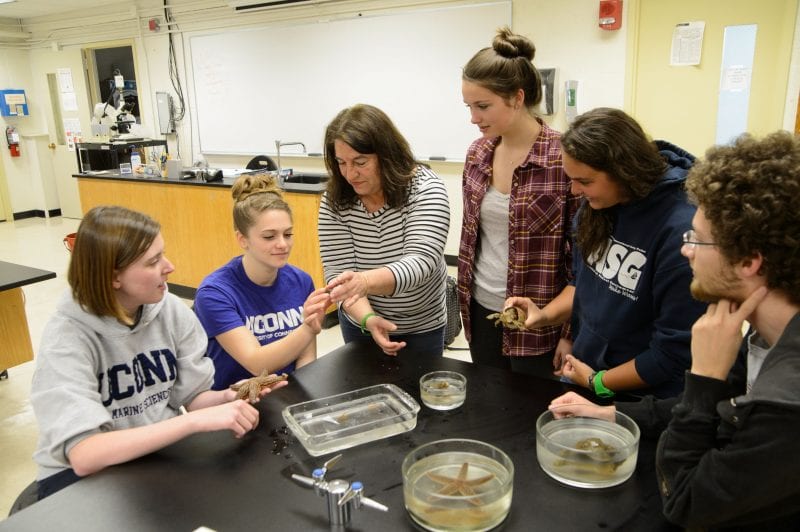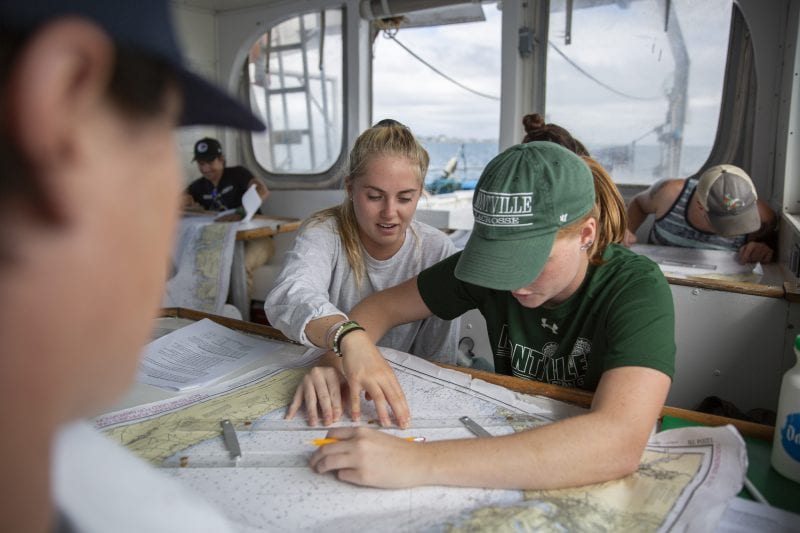 Dr. Claudia Koerting has been a scientist, faculty member and academic advisor in the department of marine sciences for nearly twenty years and she has been teaching at UConn for nearly 30 years. Her research at UConn has included marine benthic ecology, detection and ecology of marine pathogens and analysis of toxin producing microalgae but she now focuses on water quality. She is the undergraduate program coordinator for Marine Sciences. Currently Dr. Koerting teaches several undergraduate courses and mentors undergraduate research projects. Her interests and research continue in the fields of marine chemistry and marine microbiology.