Medicine is a long-term commitment that requires many years of training. Given this, many students find it difficult to decide whether medicine is the right career path for them. Through this one-week long program, students will gain insight into what it is like to be a physician. Students will have an opportunity to engage directly with physicians who are passionate about their work. Simultaneously, students will get to explore the state of the art UConn Health Center which is entering an era of unprecedented growth in all three areas of its mission: academics, research, and clinical care.
In addition, students will have an opportunity to gain guidance from UConn's Pre-Med academic advising staff. Moreover, students will be provided supervised transportation from the UConn Storrs campus to the UConn Health Center in Farmington. Students will return to the Storrs campus at the end of each academic day.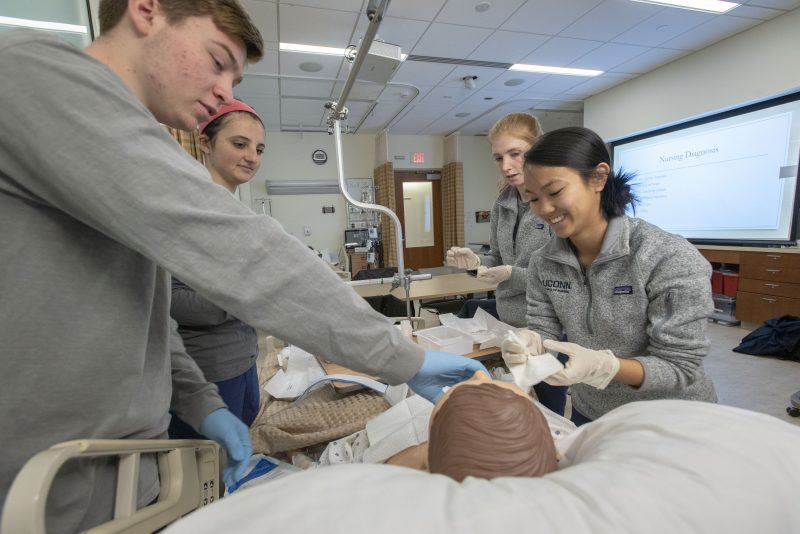 Sessions Offered
Session 1: June 25 – July 1 - 6 SEATS LEFT
Session 2: July 2 – July 8
Session 3: July 9 – July 15 - FULL
Session 4: July 16 – July 22 - 6 SEATS LEFT
Session 5: July 23 – July 29
Format
Residential, Non-Credit
This class is meant to be immersive and students will experience:
Throughout the week, students will delve into the following aspects of medicine:
Practice of basic skills
Exploration of common examinations
Brief overview of selected topics in cardiology and gastroenterology
Demonstration of a mock "code"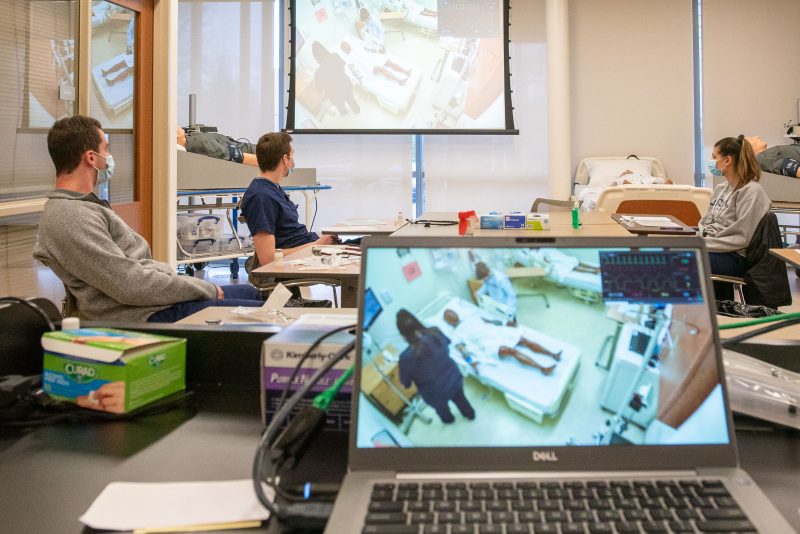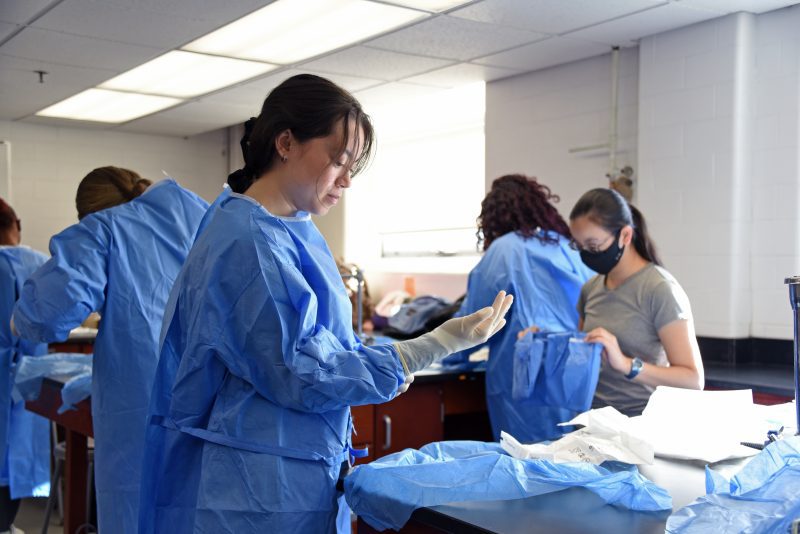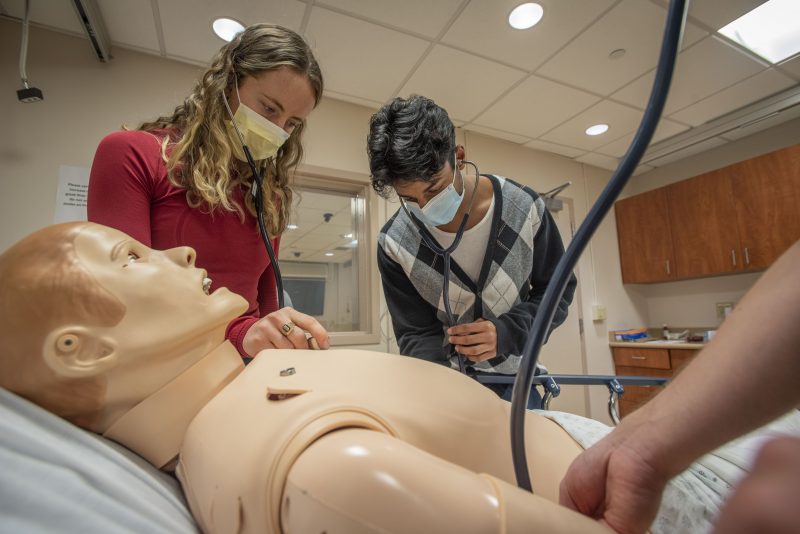 The UConn Pre-College Summer Pre-Med: Explore the Medical Field course will be taught by various doctors, professionals, and consultants from UConn Health. UConn Health is a vibrant, integrated academic medical center that is entering an era of unprecedented growth in all three areas of its mission: academics, research, and clinical care. A commitment to human health and well-being has been of utmost importance to UConn Health since the founding of the University of Connecticut Schools of Medicine and Dental Medicine in 1961. Based on a strong foundation of groundbreaking research, first-rate education, and quality clinical care, we have expanded our medical missions over the decades. In just over 50 years, UConn Health has evolved to encompass more research endeavors, to provide more ways to access our superior care, and to innovate both practical medicine and our methods of educating the practitioners of tomorrow.
---
Lead Faculty for Session 1, 3, 5: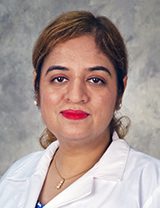 Assistant Professor, Department of Medicine
Lead Faculty for Session 2 & 4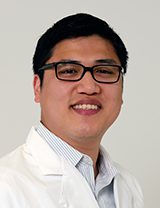 Assistant Professor of Medicine, Department of Medicine
---
George Y. W
u, M.D., Ph.D.
Emeritus Professor of Medicine, Chief of the Hepatology Section, and Herman Lopata Chair in Hepatitis Research
University of Connecticut Health Center.
He graduated with a B.S. in chemistry from the University of Rochester, and received an M.D. and Ph.D. (biochemistry) from the Albert Einstein College of Medicine. He trained in internal medicine at Harlem Hospital, Columbia College of Physicians and Surgeons, and received subspecialty training in digestive diseases at the Albert Einstein College of Medicine. He has been a pioneer in the field of targeted delivery of biological substances specifically to liver cells, hepatocytes. He developed the concept of targeted rescue, targeted gene delivery, an immunocompetent model for HCV infection, and most recently targeted delivery of mitochondria. He has received numerous awards and prizes including the American Liver Foundation Post-Doctoral Fellowship Award, and an American Gastroenterological Association/Industry Research Scholar Award, American Liver Foundation Research Prize, American Gastroenterological Association-Gastroenterology Research Group Young Scientist Award, and a Chinese American Medical Society Scientific Award, was elected a Fellow of the American Gastroenterological Association, and the American Association for the Study of liver Diseases. He was elected to the American Society for Clinical Investigation, and the Association of American Physicians, and was a Fulbright Specialist. He has received 10 patents, and founded two startup companies to commercialize inventions. He has published more than 210 peer-reviewed articles, and edited 12 books. He is the comprehensive editor-in-chief of the Journal of Clinical and Translational Hepatology, and series editor for the Clinical Gastroenterology series published by Humana/Springer Press.
---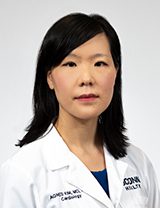 Agnest S. Kim, M.D., Ph. D.
Associate Professor of Medicine
Director, Non-invasive Cardiac Imaging and Echocardiography Lab
Director, Cardio-Oncology Program
Dr. Kim provides care to patients with a wide range of cardiovascular illnesses, including coronary artery disease, valvular heart disease, and cardiomyopathy. She has expertise in advanced non-invasive cardiac imaging, including echocardiography, nuclear cardiology, cardiac MRI, and vascular ultrasounds. She has a particular interest in the cardiac care of cancer patients.
Dr. Kim received her bachelor's degree at Yale College. She received her medical degree from Vanderbilt University. She completed her internship and residency in internal medicine at Yale-New Haven Hospital. After residency, she completed a fellowship in cardiovascular diseases at Yale-New Haven Hospital, during which she also obtained a Ph.D. in investigative medicine.