The Entrepreneurial Journey will be taught in a dynamic, multidisciplinary environment, where we can all learn from each other. Early on, we will discard pre-conceived notions of what it means to think and act entrepreneurially. You will learn how to think like an entrepreneur and generate value/benefits from that thinking — and how doing so can benefit you in all of life's environments, not just in business! Through experiential learning, you will acquire useful knowledge and skills in problem-solving and opportunity exploration, and you will have the opportunity to meet with participating entrepreneurial thinkers and learn, first-hand, about their Journeys.
Understand how entrepreneurial skills can be translated and leveraged in the student's own life and career.
Articulate dream job and tangible steps to work towards it.
Identify and unpack societal problems that are in need of new, innovative solutions (sustainability, mental health, diversity & inclusion, etc.).
Implement the design thinking process and develop an early stage prototype or proposal addressing a societal problem.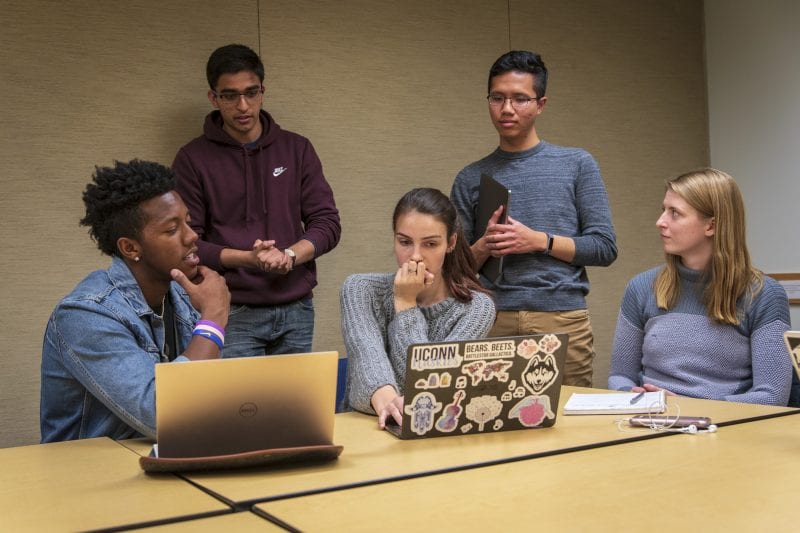 Sessions Offered
2022 Details Coming Soon
This class is meant to be immersive and students will experience:
 The entrepreneur (mythology & fact) - There are significant misconceptions around who and what an entrepreneur is
Imagination - Class exercises on personal passions and imagining the future of your career
Creativity - The role of art and the humanities in entrepreneurship through critical thinking, reframing, and perception
Design Thinking - Introduction of the design thinking methodology
Intrapreneurship/Entrepreneurship - Turning obstacles into opportunities
Please note
:
The
MGMT 2234
is a University of Connecticut 3-credit course. By taking a UConn credit-course through UConn PCS, students officially start their college career as a non-degree student. It is important that students understand this commitment and benefits when enrolling in a UConn credit course. See Credit Course Overview and Policies
HERE
.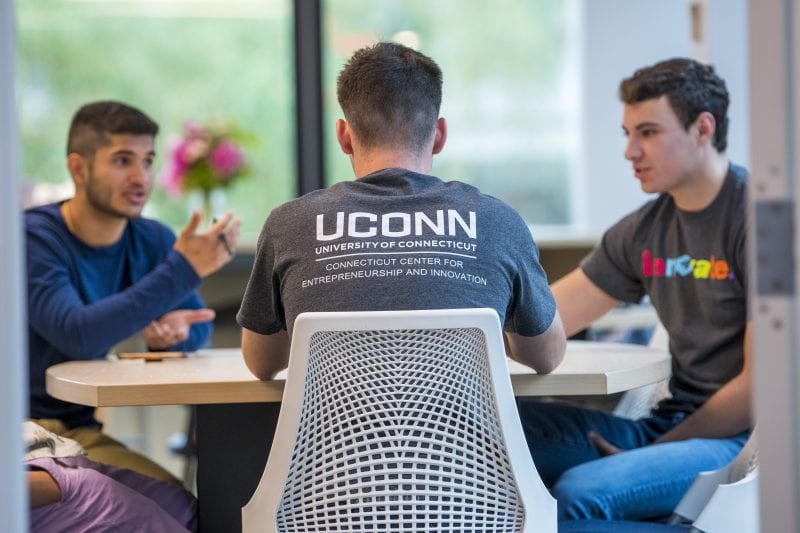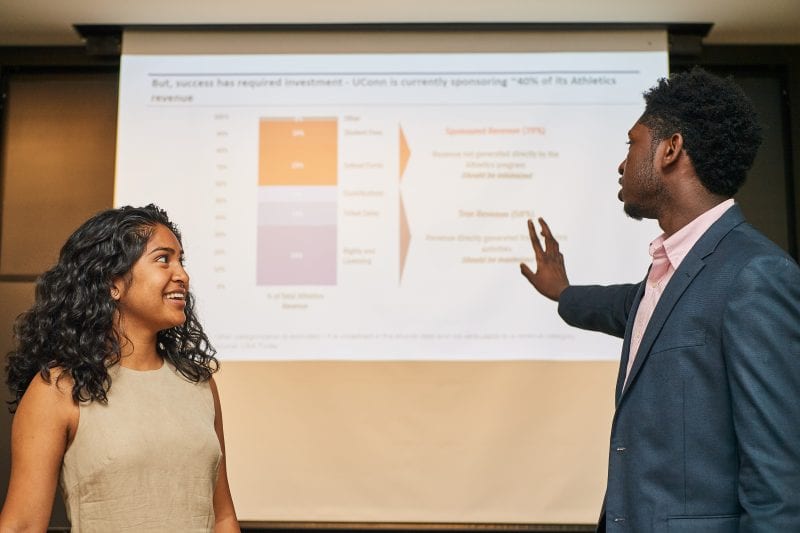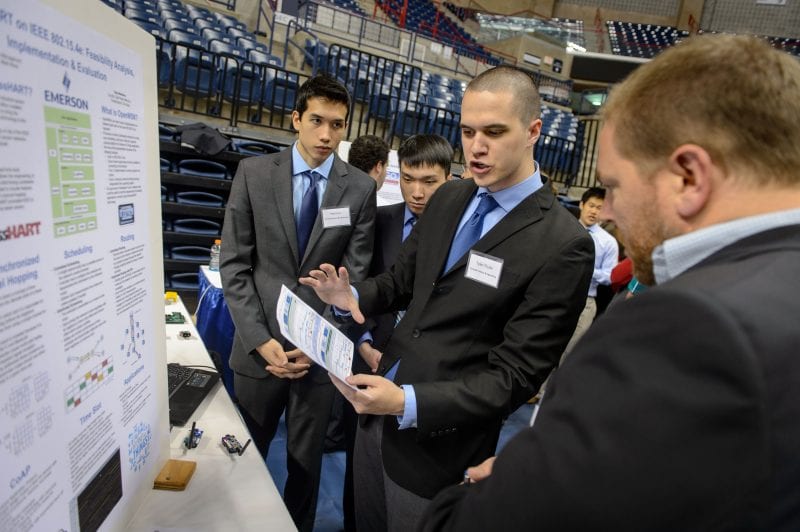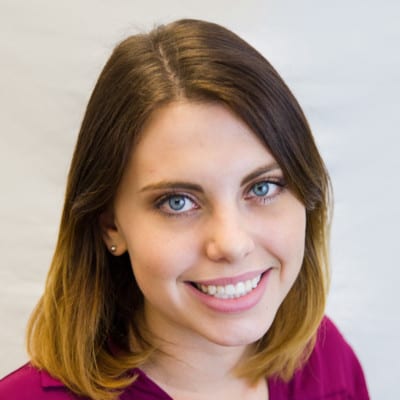 Tara is the Head of Entrepreneurial Transformation at the Werth Institute. She works with the Director of the Werth Institute in the visioning and execution of the University's entrepreneurial strategy. Tara develops and coordinates interdisciplinary programs and courses to up-skill students and provide them with the entrepreneurial competencies to access a diverse array of opportunities and career paths.
Tara's teaching experience includes:
The Entrepreneurial Journey, Spring 2021
This Spring we are running The Entrepreneurial Journey course in Virtual Reality.
BUILD UConn, Spring 2021
BUILD UConn will empower students, staff and faculty to create solutions to problems in academia today. The challenge will provide participants with an entrepreneurial "tool belt" and pathway to critically think about and design interventions to improve the education experience.
Virtual Experiential Learning Program, Summer 2020
Coordinated the hands-on learning component of the Stamford Data Analytics Summer program. Developed learning assignments to provide students with an introduction to various emerging technologies and the design thinking process.
Hanover Data Analytics Challenge, Fall 2019
Ran a semester long, grant funded challenge and course with an insurance company charging students to gain insights into the locations of existing (renewal) and future (new business) customers.
Beyond the Dream, Spring 2019
Implemented curriculum, including self-directed learning activities for mixed reality and professional development skills with a start-up non-profit, Girls for Technology, that provides opportunities to underserved youth.
Previously, Tara worked with an emerging technology initiative in the School of Business that offers students opportunities and resources to learn, explore, and develop emerging technology, design and data analytic skill sets. Additionally, Tara has worked with a number of start-up non-profit organizations to build capacity and launch innovative projects. Tara holds a B.A. in Psychological Sciences from the University of Connecticut. Currently, Tara is an executive graduate student at the University of Pennsylvania earning an executive master's degree in Education Entrepreneurship (2020-2021).
---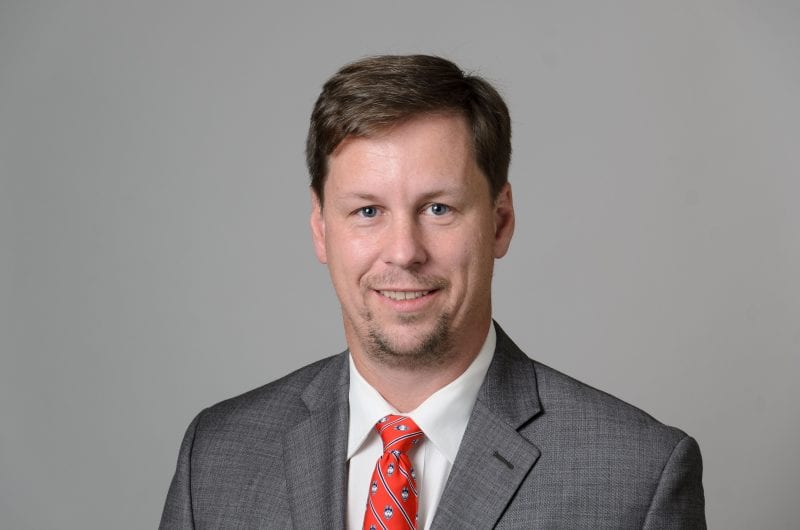 David Noble
David was appointed the inaugural Director of the Werth Institute in January 2018, and previously he served as the co-director of the Entrepreneurship & Innovation Consortium and the Xcite: Women in Innovation, Technology, and Entrepreneurship Conference. As a faculty member in the School of Business, he teaches courses on technology innovation and entrepreneurship. David is an active mentor at UConn, and has recently founded Zatoichi Co., a blockchain based startup.
Prior to UConn, David was a securities and corporate finance attorney, with experience representing startups from formation through the IPO process. He has extensive non-profit board experience. He holds a Ph.D. in Management from the University of Alabama, a J.D. from the University of Miami, an M.B.A. from Elon University, and a B.S. in Political Science from Northeastern University.