This course is an introduction to healthcare professions in the Department of Kinesiology, including athletic training, exercise science and physical therapy. Students interested in sports medicine will better understand the similarities and differences between athletic training, exercise science and physical therapy helping them with any future planning for college and their career. This course will be a mixture of hands on, lecture, guest lectures, breakout sessions and group work.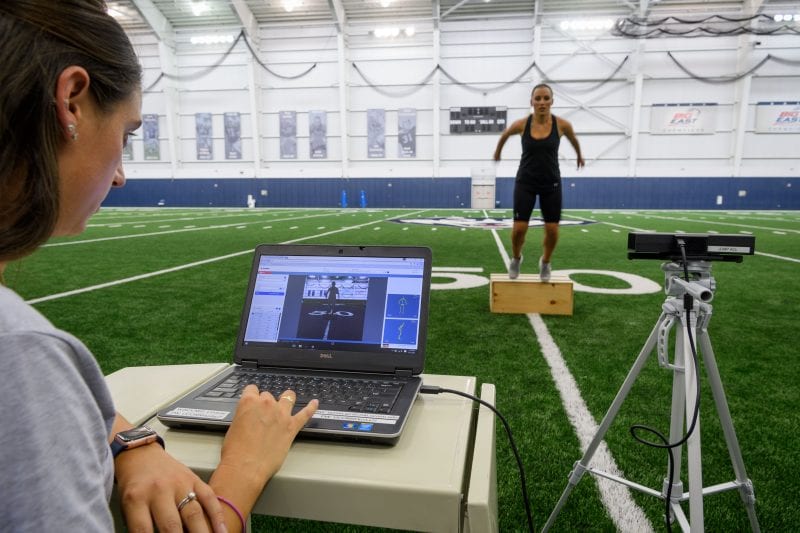 Sessions Offered
2022 Details Coming Soon
This class is meant to be immersive and students will experience:
Understand the role and responsibilities of various medical and allied health care professionals
Describe the role of various professional organizations (e.g., NATA, APTA, and ACSM) organizational structure, and the history of the association
Investigate various professions, including: codes or ethics of professional practice, standards, scope of practice, accrediting body, education requirements for certification, employment settings available, population(s) they serve, relationship between other organizations or health care professionals, board exam or credentialing requirements, process and requirement to maintain credentials, and state regulation.
Discuss various legal issues that influence the health care professions at the state and national levels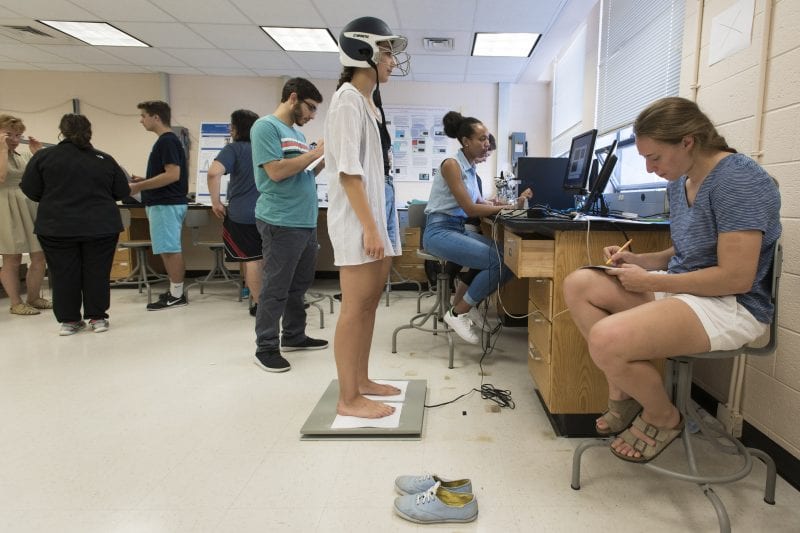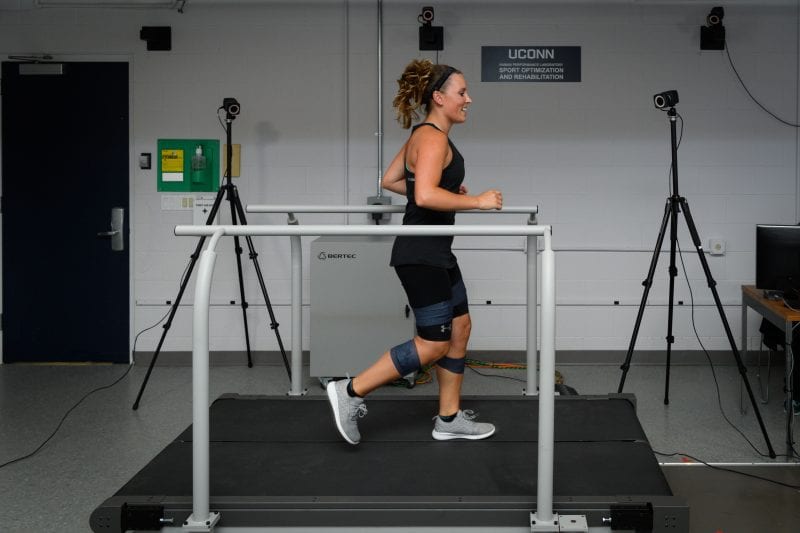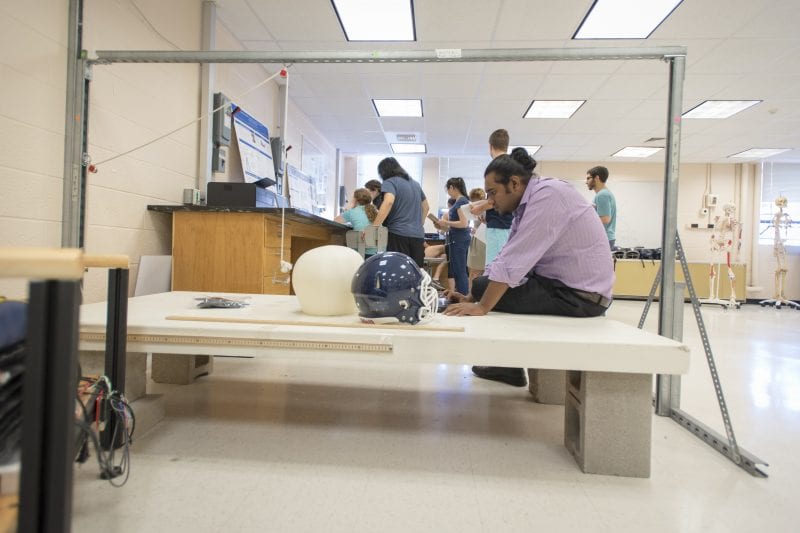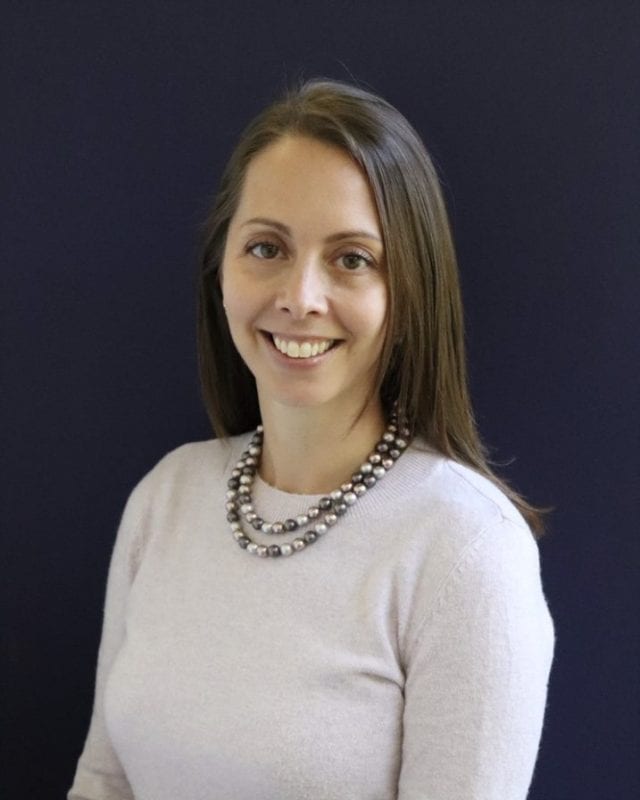 Dr. Diakogeorgiou received her BS in athletic training from UConn in 2004. During her time at UConn as an undergraduate student she served on the Student Athletic Training Organization as the Vice President and President of the UConn Hellenic Society. She worked with an array of teams including the UConn Women's Basketball team and UConn Football Team and participated in multiple research studies as an undergraduate research assistant. After finishing her degree, she pursued her Masters of Business Administration from Sacred Heart University with a concentration in healthcare in order to help the profession of Athletic Training grow in the healthcare field. At Sacred Heart she served as a graduate assistant and worked with the Women's Ice Hockey, Men's Soccer and Softball teams. Before graduating she was awarded the outstanding contribution award for the Athletic Training Education Program for her dedication to the students while serving as a preceptor.
Dr. Diakogeorgiou then moved onto working for Select Physical Therapy where she began as the Head Athletic Trainer for Berlin High School where she developed policies and procedures, emergency action plans and grew the athletic training program at the school being the first full time athletic trainer at Berlin High School. Dr. Diakogeorgiou was promoted to Sports Medicine Director where she launched the Mobile Sports Medicine Center, 24-hour Injury Hotline and developed many relationships and sponsorships with large athletic organizations. She was then promoted to Center Manger where she managed three physical therapy clinics.
After 7 years at Select, Dr. Diakogeorgiou returned to Sacred Heart as a Clinical Assistant Professor for the athletic training program and later became the Clinical Education Coordinator where she played a vital role in developing the programs clinical education sites, assisting the program through the accreditation process and starting the first Masters in Athletic Training program in CT. During this time Dr. Diakogeorgiou also served as a faculty mentor for the Digital Institute, served as one of the primary investigators on multiple concussion related research studies and completed her PhD in Health and Human Performance from Concordia University – Chicago. Her dissertation focused on the use of airway adjunct devices in the equipment laden athlete with the use of a high-fidelity simulator. Dr. Diakogeorgiou then served as the Clinical Education Coordinator at Southern CT State University for 1 year. She was very excited to return to her alma amateur and presently serves as the Program Director of the Athletic Training Education Program at the University of Connecticut.
Dr. Diakogeorgiou also serves as the Connecticut Athletic Trainers' Association Governmental Affairs Committee Co-Chair where she played an integral role in updating the CT Athletic Trainers' Scope of Practice and Licensure laws. Dr. Diakogeorgiou was awarded Athletic Trainer of the Year for the state of CT in 2014. She was recently elected to the Board of Education in her town and owns and operates a small family run CPR company with her husband, Vasilios.
Her previous research includes the perception of healthcare professionals regarding athletic trainer's roles and responsibilities, prehospital care of the athlete and concussion baseline testing. Connecticut has always been her home and she enjoys spending time with her husband and 3 children.
---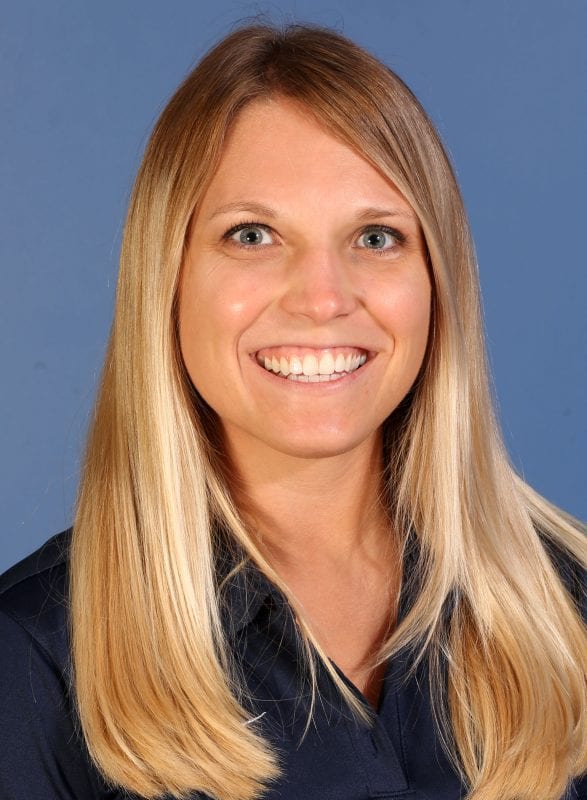 Kelsey M. Rynkiewicz received her B.S. in Athletic Training from King's College, M.S. in Kinesiology from the University of Connecticut, and M.S. in Health Care Administration from King's College. She is currently pursuing her Ph.D. in Kinesiology from the University of Connecticut with an anticipated graduation date of May 2022. While at UConn, she has also earned graduate certificates in College Instruction, Public Health, and Healthcare Innovation.
Kelsey has worked as a Graduate Assistant Athletic Trainer at Eastern Connecticut State University since 2016 and also works as the Sports Medicine Coordinator for the Connecticut Chiefs Hockey organization. Clinically, Kelsey strives to care for the whole athlete by identifying contributory causes of injury and addressing the mental health aspect of sport participation in order to develop successful treatment and rehabilitation plans. She also enjoys educating students in both the classroom and clinical settings. Kelsey values the importance of bridging connections between the two and often utilizes experiences from her clinical practice to educate her students.
Kelsey is passionate about sports medicine and educating the public on the vital role athletic trainers play in the healthcare system. She serves on a number of professional committees at the state, regional, and national levels. Kelsey's primary research interests include conflicts faced by athletic trainers in the workplace and professional development and involvement within the athletic training profession. Her dissertation has focused on longitudinally investigating work-family conflict and work-family guilt among collegiate athletic trainers.
---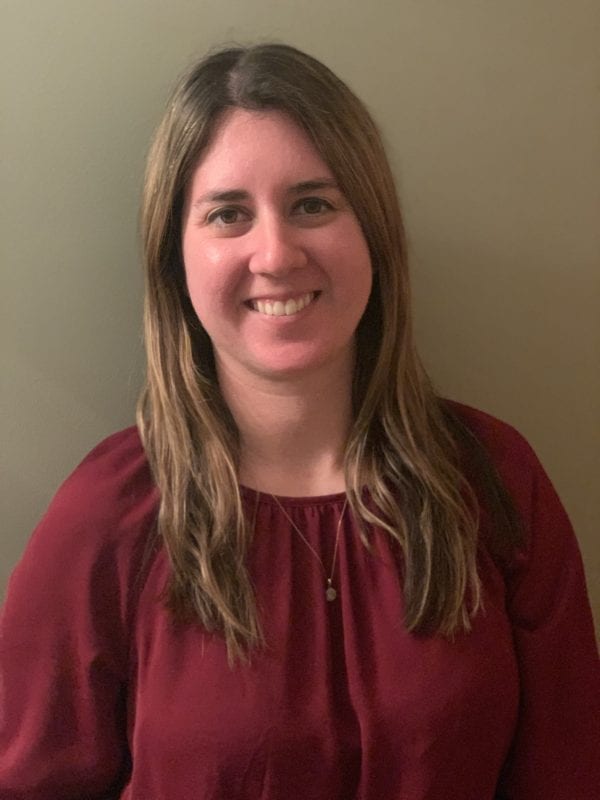 Lauren Sheldon, MS, ATC- Lauren is in her second year of her PhD at UConn in kinesiology. Her primary research focus is on injury prevention programs in athletics and she also does research with physical literacy in children which incorporates many aspects to ensure children are physically active for life. She completed her undergraduate degree at UConn in Athletic Training. She really enjoyed the program and one of her most memorable experiences was in her junior year when my clinical placement was with the UConn Women's Basketball program. Following graduation from her undergraduate degree, she pursued a master's degree in applied physiology and kinesiology at the University of Florida. She had a wonderful experience in Florida and decided to stay for two more years, working clinically as an athletic trainer at a high school before deciding that she wanted to continue her education with a PhD at UConn.
She is currently involved with Husky Sport which is a community-campus partnership in Hartford, CT. Husky Sport utilizes sport to connect and empower the students at the school. She teaches the children about physical activity, nutrition, and many different life skills. Lauren is also the associate director of injury prevention services through the UConn Institute for Sports Medicine. At the Institute for Sports Medicine, she works with many different schools and organizations to tailor injury prevention programs for their sports teams. In addition, she also continues to work as an athletic trainer at various sporting events.
---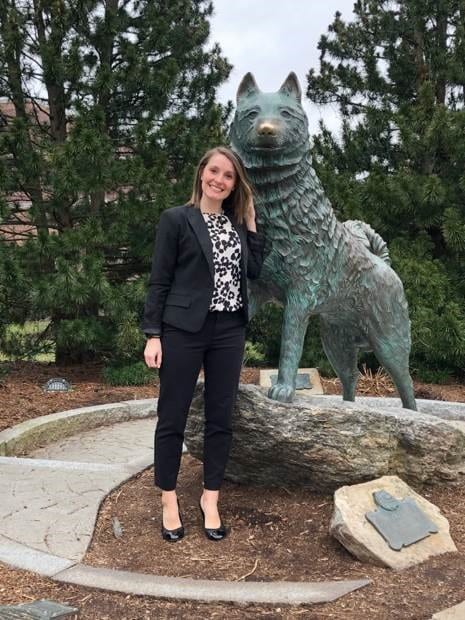 Emma Zuk, MS, ATC – Emma completed a BS in Athletic Training from High Point University in North Carolina and a Masters in Exercise Science from the University of Connecticut. Currently, Emma is a second year Ph.D. student in Kinesiology at UConn with an anticipated graduation date of May 2023. She is also pursuing graduate certificates in College Instruction and Public Health.
Emma's research focus is on the influence of social determinants on physical activity in children. She is the associate director of social media for the Institute of Sports Medicine, which works with various partners to ensure athlete safety prior to injury through returning to play. Emma has experience teaching biomechanics, upper and lower extremity evaluation, first year experience and more. She is thrilled to be teaching during Pre-College Summer.