Explore local ecosystems and environmental solutions
Are you looking for an adventure this summer? Do you enjoy greenspaces or local waterbodies, and want to learn how to protect them? The Environmental Conservation course will provide you with a hands-on field experience to study and learn about local environments. By the end of the course, you will be empowered with tools you can use to carry out environmental solutions in your own community.
By the end of this course, you will gain essential skills of a field biologist, become familiar with environmental career pathways and leave with an actionable plan to address a current environmental issue in your community.
Sessions Offered
Session 4: July 31 - August 6
Format
On-Campus, In-Person
This class is meant to be immersive and students will experience:
A range of environmental topics, including wildlife & fisheries, water & green infrastructure, and forestry;
Field techniques and tools used by ecologists and researchers to study the environment;
Environmental careers presented by professionals from different environmental sectors; and
Solutions to pressing environmental issues.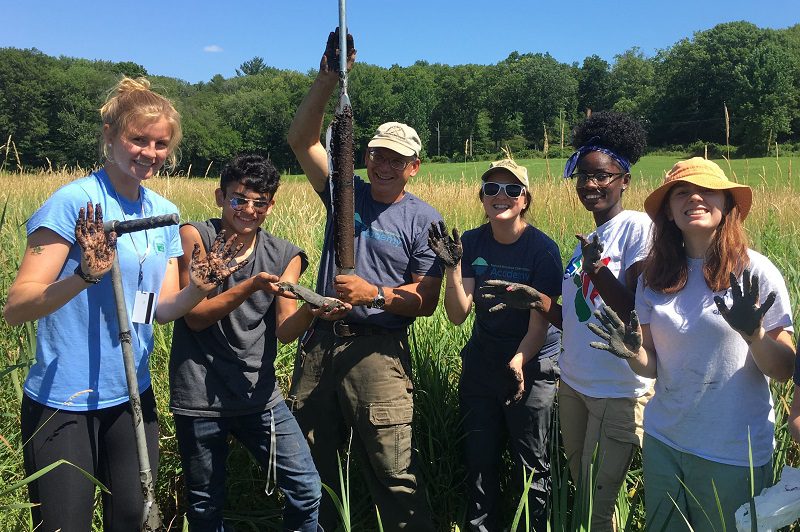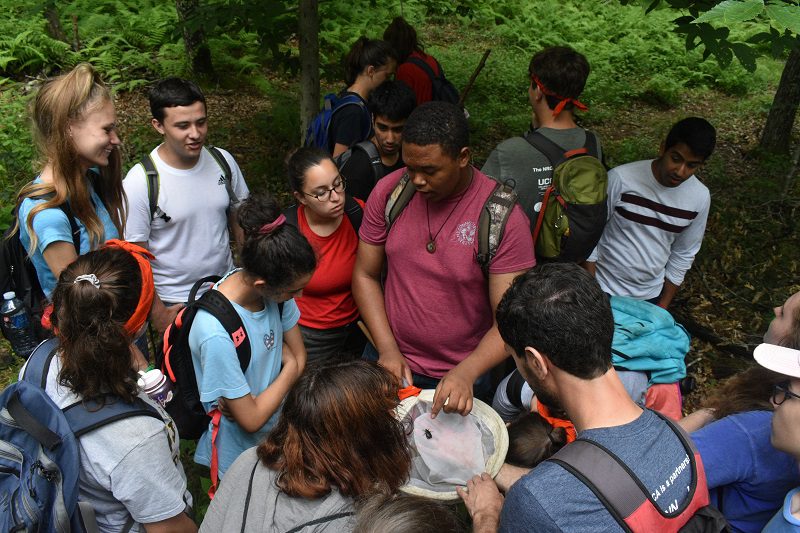 Nicole Freidenfelds is the Program Coordinator for NRCA's Conservation Training Partnerships (CTP) program, and a Visiting Assistant Extension Educator in the Department of Natural Resources and the Environment at UConn. She received her B.S. in Biology at Eastern Connecticut State University and her M.S. in Natural Resources at the University of New Hampshire.
In her previous role as a research scientist, Nicole mainly focused on studying the behavior, ecology and evolution of amphibians and reptiles. As CTP coordinator, Nicole is currently overseeing a wide range of unique and exciting conservation projects being conducted by teen-adult teams throughout the state.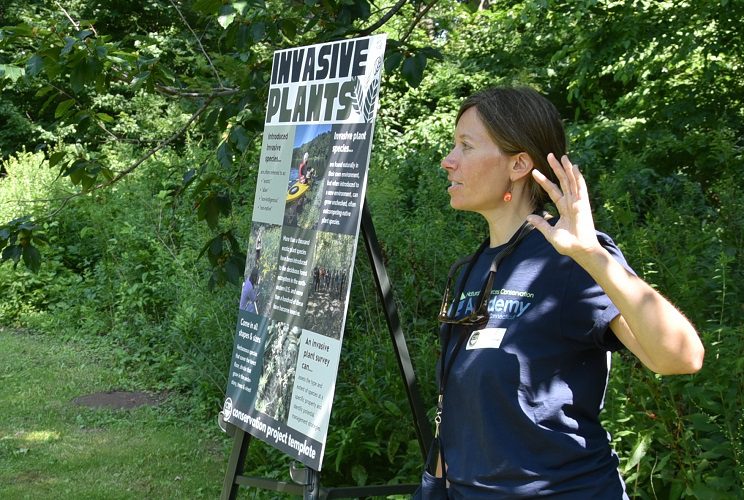 Dr. Laura Cisneros is an Assistant Extension Professor in the Department of Natural Resources & the Environment and Institute of the Environment at UConn. She received her B.S. in Zoology at Michigan State University and her Ph.D. in Ecology and Evolutionary Biology at UConn. Laura's Ph.D. research explored the effects of human-modified landscapes on bat communities, and identified landscape characteristics that promote biodiversity and vital services provided by bats (e.g. pollination, seed dispersal).
Currently, Laura works with UConn's Natural Resources Conservation Academy (NRCA) to develop and implement place-based, environmental action programs that integrate technology used by professionals and support intergenerational (e.g., teen & adult teams) community conservation projects. Her integrated research efforts center on understanding how environmental action programs and citizen science impact capacity to address environmental issues.